Urdu Academy of North America pays tribute to Shahryar
By Abdus Sattar Ghazali
The Urdu Academy of North America dedicated its August 20, 2023 literary event to the life and work popular Urdu poet to Akhlaq Mohammad Khan Shahryar.
Qazi Habib was MC of the event. He presented a researched maqala on the poet.
As usual a number of Urdu enthusiasts recited poetry of Shahryar: Anjum Zishan, Abdus Sattar Ghazali, Hatim Rani, Ra'ana Qureshi, Mah Tal'at Shazi, Mobeen Khalil, Qazi Habib, Tasadduq Hussain Attari, Priya, Tal'at Qadeer, and Zafar Khan Yousufzai.
Tal'at Qadeer appeared in the Urdu Academy event after a long absence. Like Priya, she amused the audience with her melodious presentations.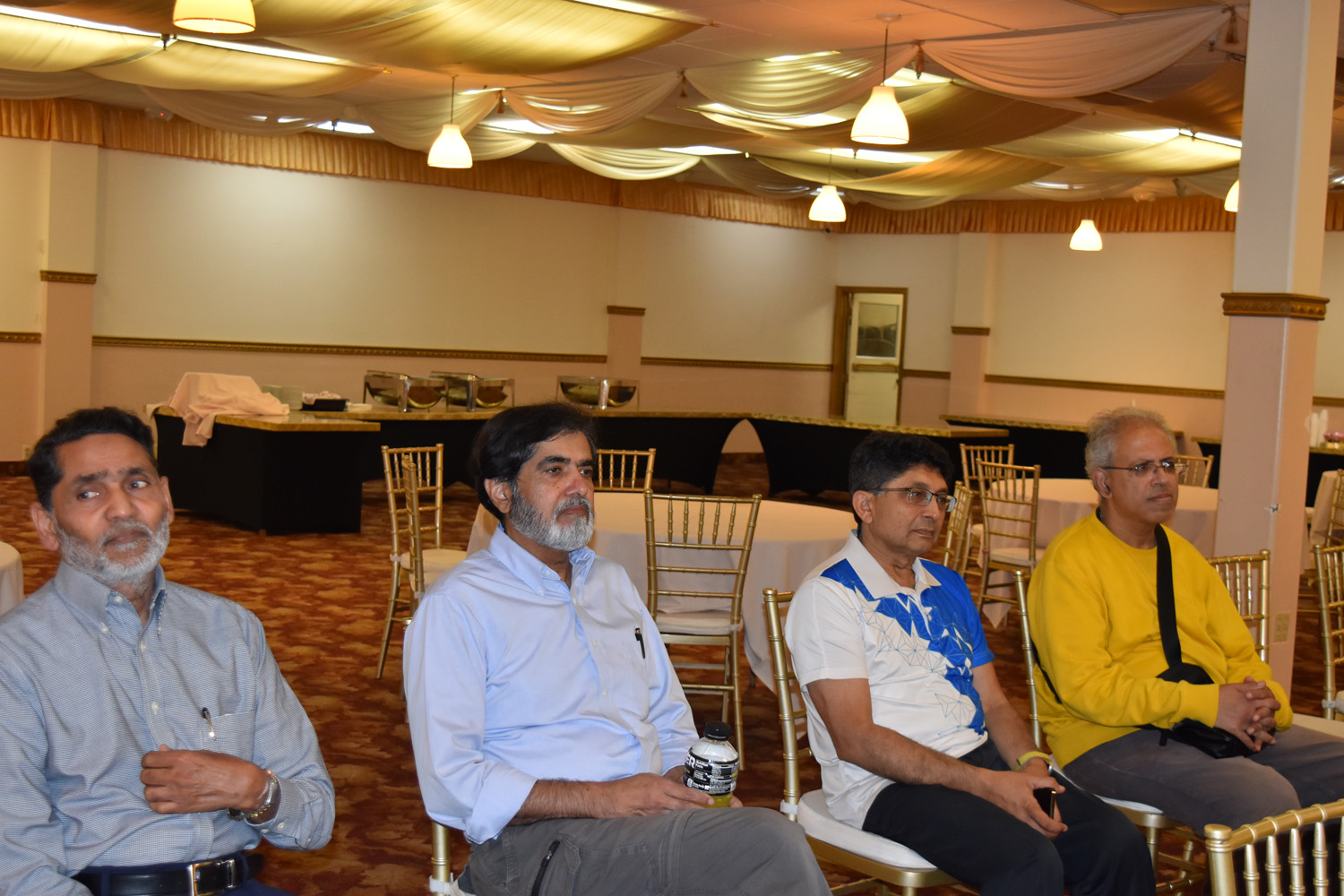 Akhlaq Mohammad Khan, famously known by his pen name 'Shahryar,' was one of the leading Urdu poet and academician in India.
He was born on June 16, 1936 in Amla, District Bareilly, Uttar Pradesh. After completing his primary education in Hardoi, he went to Aligarh Muslim University in 1948 for higher education. He completed his masters in Urdu from AMU in 1961.
After finishing his college, he began teaching at AMU and eventually retired as the head of the Urdu department.
In his initial days, he was mentored by Khalil ur Rahman Azmi, a pioneering figure in modern Urdu poetry.
Among his seniors, he acknowledged the influence of great poets such as Faiz Ahmed Faiz, Meeraji, MunirNiyazi, and Akhtar-ul-Iman. Shahryar's proximity to Aligarh Muslim University's Hindi department guided him to new heights of creativity, resulting in a fruitful interchange of ideas
.
As a lyricist in films, he had a brief but very successful stint. It started in 1978 with the film Gaman followed by Umrao Jaan in 1981 that became a rage.
His first collection of poems Ism-e-Azam came out in 1965. Ism-e-Azam, had 62 nazm and 26 ghazals, it was a foregone conclusion that a new signature has arrived in literary circles. With his other collection Saatvan Dar (1969), Shahryar sealed his authority in Urdu poetry.
Professor Asim Siddiqui mentions that Shahryar was a man of friends. He penned poems that were dedicated to his family and friends. These poems and couplets reflected his love, remorse, and sadness for the situations which his family and friends faced.
He earned state literary prizes from the governments of Uttar Pradesh and West Bengal for his works 'Saatwan Dar' and 'Neend Ki Karchiyan.' Other famous works by him include 'HijrKaMausam' and 'KhwabKa Dar Band Hai.' He was the fourth Urdu poet to get the prestigious Jnanpith Award.
Shahryar died in February 2012 in Aligarh.
See more pictures Watch videos on YouTube Qazi Habib's maqala on Shehryar