Urdu Academy of North America presents Gulha-e-Ranga Rang
By Abdus Sattar Ghazali
The Urdu Academy of North America held monthly literary session on July 18, 2023 at the Chandni Restaurant, Newark CA as well as on Zoom.
The event was dedicated to the poetry of choice by the readers.
Dr. Anjum Zishaan was Master of Ceremony (MC) of the event coordinated Arshad Rashid and Qazi Habib.
Qazi Habib introduced Dr. Anjum Zishaan who was conducting the literary event for the first time. She earned PhD degree from Gawaliar, India, in Plant Sciences. Her popular Urdu poet is Allama Iqbal.
While calling the reciters Dr. Anjum Zishaan also spoke about the poets whose poetry was being presented by Urdu enthusiasts.
Dr. Anjum Zishaan began the event with the recitation of Jigar Muradabadi's ghazal: Allah agar taufiq na de, insaan k buss ka kaam nahiN.
Irfan Siddiqui was next to present Khumar Barabankvi's ghazali: Ek pal meiN ek sadi ka maza hum se puchyey.
Hatim Rani recited a ghazal by Gulshan Khanna: Parinday humko pedoN per dikaee kiuN nahiN dete.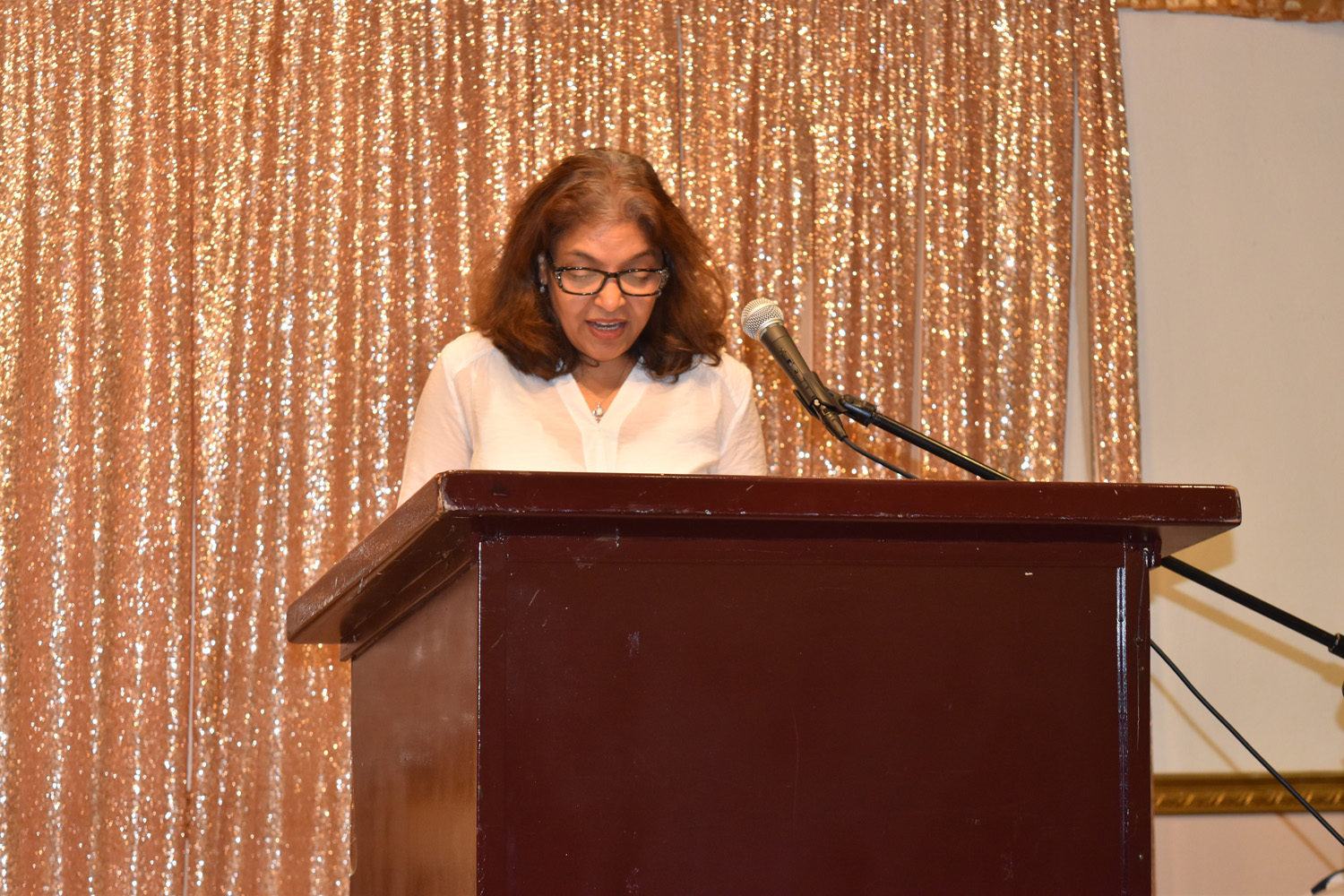 Asim Bajwa presented Ahmed Faraz's ghazal: Parinday humko pedoN per dikaee kiuN nahiN dete.
Abdul Sattar Ghazali amused the audience with his presentation of Sundar Malegani's comic poetry: Jis Ko Aatee Thee Ishq Ki Mirgee; Usko Joota Sungha Ke Aya HooN.
Senior member of Urdu Academy, Arshad Rashid, thrilled the audience with presentation of poetry of Israr ul Haq (Ae gham e dil kia karuuN, ae wahshat e dil kia karuuN) and Jaun Elia (Ye gham kya dil kii a'adat hai).
Ra'ana Qureshi presented Saghar Siddiqui's ghazal: Vo bulaeN toh kia tamasha ho…
Riaz Niazi drew wide applause with presentation of Habib Jalib's two poems: Dastoor; Referendum. Particularly, Larkana Chalo warna Thane Chalo drew wide ovation because this echo's present situation in Pakistan.
Qazi Habib mesmerized the audience with his melodious presentation of Mirza Ghalib's ghazal: Ye na thii hamari qismat, ke visal e yaar hota.
Zafar Khan presented Hakim Nasir's ghazal: Fasl e gul hai saja hai maikhana.
An interesting feature of the literary event was that two sisters - Mah Talat Shazi and Suraiya JabeeN - presented poetry of their father Waqif Azimabadi. Mah Talat Shazi recited nazm: Hayat o Maut. Suraiya JabeeN presented: Hum dear meiN sajday kerte haiN, hum raf'at e ka'aba kia dekheN.
Sulekha Choudhuri and Roohi Husain perhaps stole the show with their melodious presentations.
Sulekha Choudhuri presented Ahmed Faraz's popular ghazal: Abke Hum bichhre to shayed kabhi khwaboN meiN mileN. Roohi Husain recited Dagh Dehlvi's popular ghazal: Ghazab kiya tere waday pe eitbaar kiya.
The event ended with a vote of thanks by Qazi Habib. He particularly thanked entrepreneur Syed Sarwat for hosting the Urdu Academy events with his dedication to the Urdu language.