Urdu Academy of North America pays tribute to Moin Ahsan Jazbi
By Abdus Sattar Ghazali
The Urdu Academy of North America dedicated its February 21, 2021 literary session to the life and work of a prominent Urdu poet, Moin Ahsan Jazbi.
At the outset, Arshad Rashid, senior member of the Urdu Acacemy, informed the audience about the demise of Dr. Agha Saeed, a prominent American Muslim leader.
Moiz Khan was MC of the event, he presented a well researched maqala about Jazbi's poetry.
As usual a number of Urdu lovers presented the poetry of Jazbi: Syed Rehan Mansoor, Hatim Rani, Tasadduq Hussain Attari, Mukesh Kacker, Anjum Zeeshan, Mahmoodul Hasan, Qazi Habib, Zeba Rizvi and UV Ravi.

Moin Ahsan Jazbi was born on 21 August, 1912 at Mubarakpur in Azamgarh district.
He started composing poetry rather early at the age of nine. He sought counseling from Hamid Shahjehanpuri. He also met Majaz Lucknowi, Fani Badayuni, and Maikash Akbarabadi in Agra.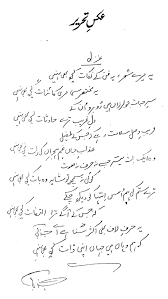 At the age of seventeen in 1929, he wrote "Fitrat ek muflis kī naẓar men̲" (Nature as Viewed by a Poor Man),* a poem which brought him serious literary attention. He published a number of his poems in the monthly journal Hindūstān, edited by journalist-politician Hayatullah Ansari (1912-99). He received his B.A. from Anglo-Arabic College, Delhi, in 1932, then his M.A. in Urdu in 1934 from Aligarh Muslim University. After briefly teaching, he joined the editorial staff of Āj kal.
He returned to Aligarh for his Ph.D., which he received in 1938 with a dissertation, Ḥālī kā siyāsī shuʻūr (Hali's Political Awareness); it was revised and subsequently published in 1959. He was an early supporter of the Progressive Writers' Association, which he learned about from Ali Sardar Jafri (1913-2000) and Sibte Hasan (1916-86).
He joined the Department of Urdu, Aligarh Muslim University, in 1945 and retired as Reader in Urdu in 1974.
He wrote three major collections of poems: Firozān̲ (Resplendent Things; 1951), Sukhun-i muḵẖtaṣar (Words, Briefly; 1960), and Gudāz-i shab (Evening Melting; 1985). He excelled in both the ghazal and the naz̤m, as shown in two of his best-known poems, the ghazal "Marne kī duʻāen kyūn" (Why should I pray for death)* and the naz̤m "Maut" (Death).*
Like many of his Progressive colleagues, he wrote poems which have been set to music and used in films; for example, poems by both Jazbi and Faiz Ahmed Faiz were set to music for the film Cānd sūraj (Moon Sun; 1970).
Jazbi passed away on February 13, 2005.