Urdu Academy of North America pays tribute to Ghulam Mohammad Qasir
Urdu Academy of North America's January 17, 2021 was dedicated to the life and work of Urdu poet Ghulam Mohammad Qasir.
Sarwat Iqbal was MC of the event via zoom. She presented a well researched maqala about the life and work of Ghulam Mohammad Qasir.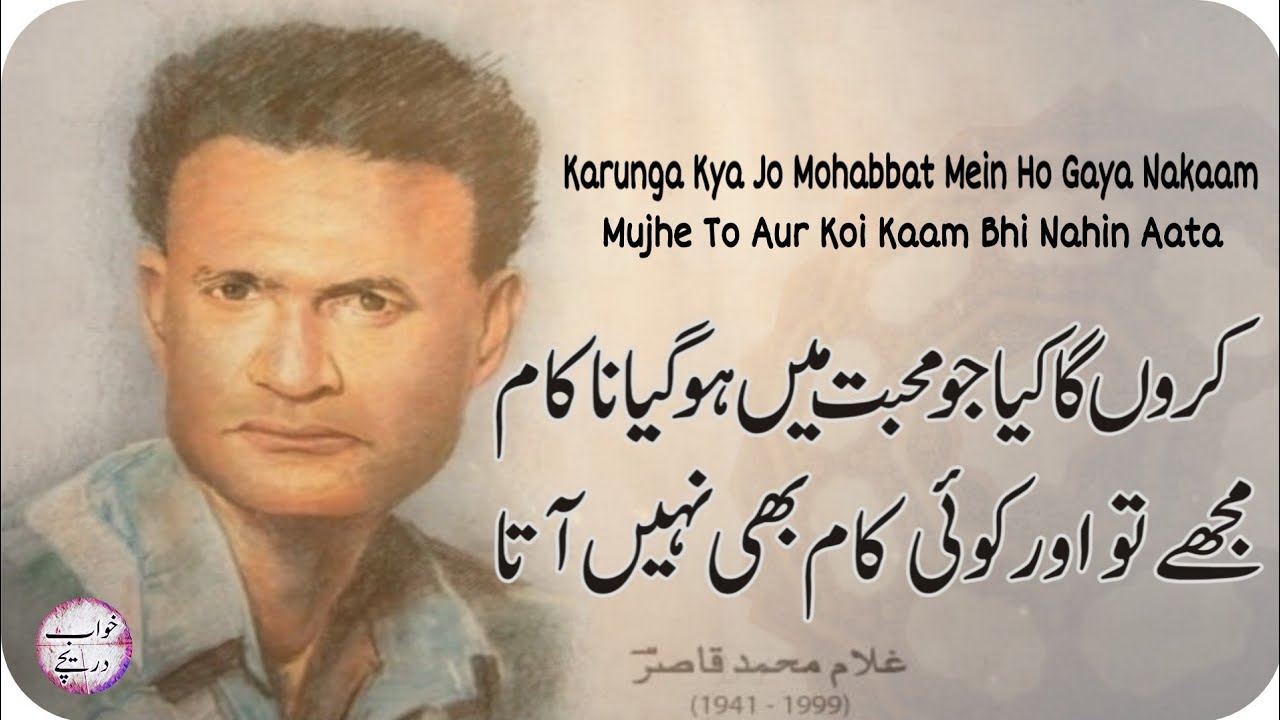 An interesting feature of the program was that Adnan Qasir, son of the poet, joined the event from Pakistan.
As usual enthusiasts recited the poetry of Ghulam Mohammad Qasir: Hatem Rani, Rehan Mansour, Bano Vijepura, Arshad Rashid, Sarwat Iqbal, Dr Ambreen Wakil, Tasadduq Hussain Attari, Dr. Ambreen Wakil, Mukesh Kackar, Qazi Habib, Asad Khan and U. V. Ravi.
Ghulam Muhammad Qasir is considered to be one of the finest modern poets of Urdu gazal. Ahmad Nadeem Qasmi was the one who 1st introduced him in his famous literary journal called "Fanoon" back in year 1977.
Ghulam Muhammad Qasir came up with his 1st collection of poetry called "Tasalsul" in the same year and received warm acceptance across the country.
Qasir has been awarded with the Presidential Pride of Performance Award (Posthumous) by the Government of Pakistan in 2006–07, for his valuable contributions in the field of Urdu literature.
Ghulam Muhammad Qasir was born in Paharpur, Dera Ismail Khan, North-West Frontier Province (NWFP) now called khyber Pakhtunkhwa KPK, Pakistan, in September 1941. He joined the Education Department as lecturer of Urdu and served different colleges across the province. He died on 20 February 1999 and is buried in Peshawar KPK, Pakistan.
Qasir has written more than 70 dramas and programmes for PTV Peshawar and Radio Pakistan, among which the most popular TV serials were Talash and Bhoot Bangla (Haunted Bungalow).